Everyone has heroic potential
SuperBetter uses the psychology of game play in all of life to improve resilience, mental health and social-emotional learning. Played by over 1 million people, SuperBetter unlocks your heroic potential to overcome obstacles and achieve your goals.
How it Works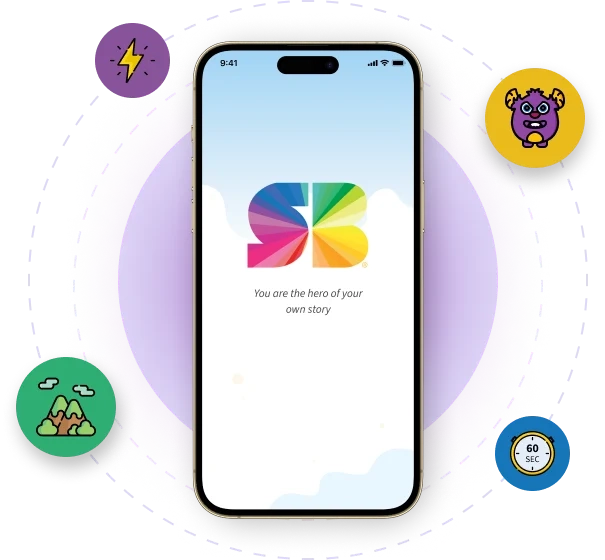 Host Challenges for Squads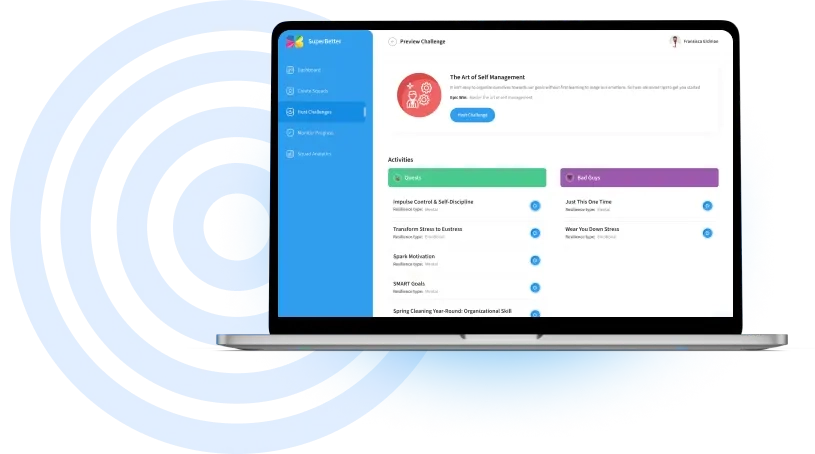 Bring social-emotional learning, mental health and resilience training to life
Great for anyone who teaches, coaches or supports others.
Squad members go for weekly epic wins.
Select Challenges from a library, or design your own.
Host up to 30 players for just $99/year.
Create a Host Account
Play SuperBetter for Free
Create a Free Player Account
Play Squad Challenges hosted by others, and weekly Challenges from SuperBetter.
Upgrade to a Hero account for just $24.99/year to also play in Solo Play mode, unlock a Solo Play library, and personalize your journey.
Play Now