Empower youth mental health
Promote youth mental health, resilience, social-emotional learning and student success in a way that is practical & engaging.
The SuperBetter app uses the psychology of game play to achieve epic wins in all of life. Over 1 million people have played SuperBetter.
Backed by Science
Host challenges for squads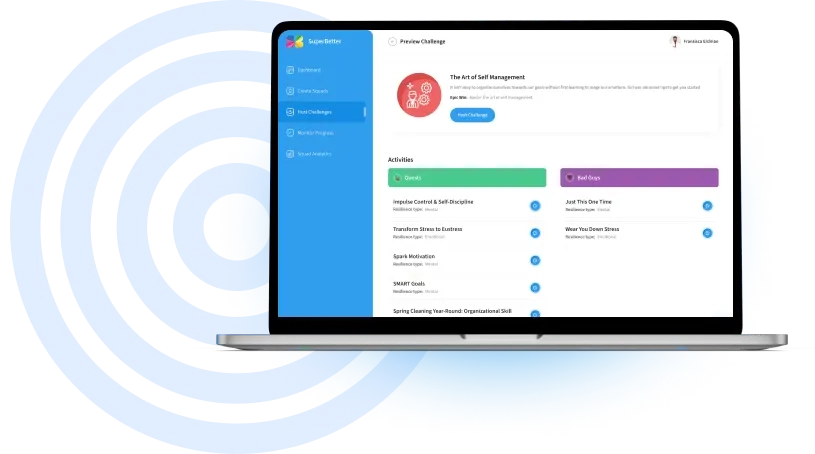 A versatile tool designed for educators
Middle & high school teachers bring social-emotional learning to life.
Youth programs, teams & clubs promote mental health & resilience.
Universities empower student success and student wellbeing.
Small businesses use it as an affordable employee wellbeing program.
Just $99/year to host challenges for up to 30 people.
Watch a Demo

30 Day Free Trial
Play SuperBetter on your own
The Hero account
Grow your mental health, emotional wellbeing, social relationships and physical resilience with a library of 40+ solo challenges.
Create custom challenges to go for personal epic wins.
Join squad challenges from hosts.
Only $24.99/year.