Unlock your team's heroic potential
Engage groups to go for epic wins and improve their mental health, resilience and social-emotional learning.
SuperBetter uses the psychology of game play to overcome obstacles in all of life. Over 1 million people have played SuperBetter.
How it Works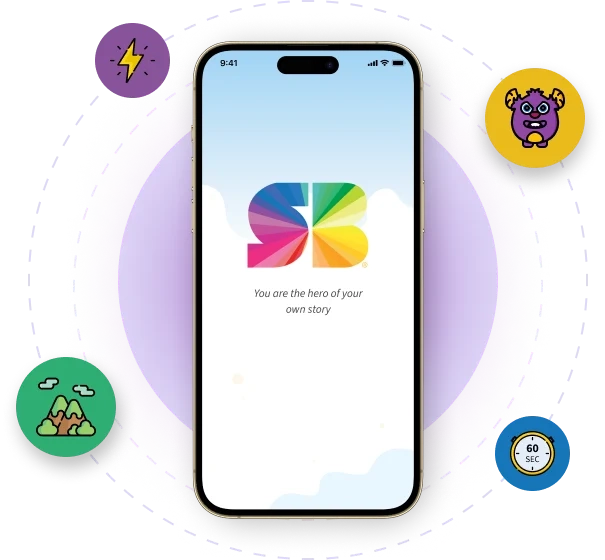 Host challenges for squads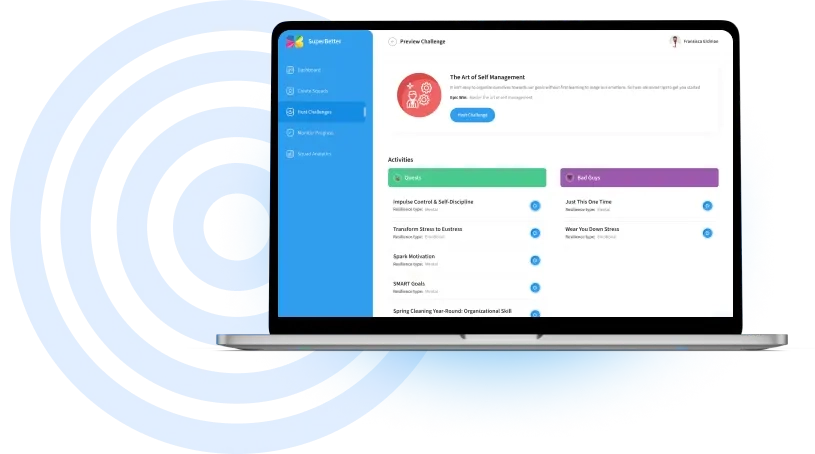 A tool for educators & everyone
It's easy to create squads in the web-based portal.
Each squad challenge has an epic win and 5-days of activities.
Host from a library of 90+ challenges or design your own.
Squad members play on a free Player account or a Hero account.
Host plans start at just $99/year.
Create a Host Account
Play SuperBetter on your own
The Hero account
Get a library of over 40 solo challenges to grow your mental health, emotional wellbeing, social relationships and physical resilience.
Create your own challenges to go for personal epic wins.
Play in solo or squad mode.
Only $24.99/year.
Sign Up